SPARE THE AIR '08 - Lit, The Used, Sugarcult...
Posted Aug 31, 2008, by Cristal <3.




This years Spare The Air concert took place behind Down Town Fullerton's The Slide Bar, a very popular hang out for college students of Fullerton College and also any person who lives in the Orange County area that's 21+. This benefit, Spare The Air, has been going on for several years and each year, it just keeps getting better and better with the crowds growing more and more. The sponsors of this event were promoting the use of public transportation, car pooling and even other ways of transportation other than vehicles to save and protect whats free to everyone, clean air.



There were four amazing bands to headline this great cause and the first band hadn't played live for a couple months before this show, Sugarcult. Once this group of 4 men started with the drum beat for "Memory", everyone, including myself, ran to the Slide Bar stage to rock out with long time Pop stars. Sugarcult put out their last CD "Lights Out" in 2006 but had so many long time fans waiting for those catchy lyrical songs and poppy guitar riffs to dance to. Now that Sugarcult has been a band for several years, they know exactly how to move a crowd and have a great time. Sugarcult also played popular songs such as "Pretty Girl" and of course ended their set with "Bouncing Off The Walls Again" which had all fans bouncing up and down.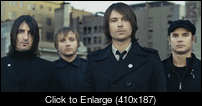 On the KROQ stage a local Orange County band that have been together for 20 years started up right after Sugarcult, Lit. Even with a small name, these guys gather crowds where ever they go. No matter who you were, or how old you were, everyone attending the Spare The Air concert had a favorite song from Lit which was another thing in common everyone else there had. Though Lit has been together for over 20 years, they put on a great performance for all the fans that came for support. Lead man A.Jay Popoff brought out a young family member during their set to sing a long to one of their hits which was adorable and showed that even though they party like rock stars, they know whats important. Also a guest star on drums for half of their performance was Adrian Young from No Doubt which made things a little more memorable for fans then the day already was.
At the end of Lit's set, one of their friends decided to bring out his long time girlfriend and propose to her on one knee in front of the entire crowd. One of the best moments at any show I've been to. Oh! And she did say yes. Congratulation to the newly engaged couple from Big Smile Magazine.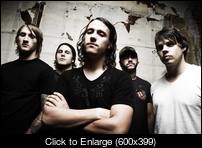 Saosin, a popular Southern California band brought a lot of fans to this Fullerton event to nearly pack half of the parking lot. Having seen Saosin several times from when they were barely getting started to headlining tours, this event sadly wasn't their best. Not to say it was "horrible" because it wasn't, but the guys of Saosin were a little out of it. The show must go on though! Saosin got the crowd going with new and old tracks which included "Voices" and "You're Not Alone". One of their songs "Seven Years" is a fan favorite where ever they go and which ever venue you they play at. Every time Saosin goes into their break down a "wall-of-death" is created by fans and falls into a mix of moshing and hardcore dancing.



Last but not least was The Used, or well at least half of The Used since this was a special acoustic performance from Quinn Allman on acoustic guitar and Bert McCracken singing vocals. No one was sure on why they were playing acoustic instead of electric, even Bert himself was unsure why but the show went on. The duo played their heart and souls out for the huge crowd of fans that awaited them while the other half of The Used, Jeph Howard (Bass) and Dan Whitesides (Drums) watched from stage left. Half way through their set Bert being Bert got into a little argument with a non-fan but won with making everyone realize the reason why we were all there. The Used ended their set peacefully with their acoustic set which was a great way to end this all day event to Spare The Air.