Macklemore & Ryan Lewis - The Heist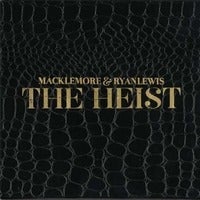 I first heard Macklemore's groundbreaking hit "Thrift Shop" only weeks before it started getting radio play on every major channel I could turn the dial to. My friend Tyler showed me the video on YouTube and I fell in love with it.



The album features cool-catchy beats with keyboard and synthesizer by Ryan Lewis. The style of the album is glamorously influenced by 80's pop artists like Prince and Michael Jackson. As an independent artist, Macklemore explains part of his journey to stardom through "Jimmy Iovine." A tune which features a story like a heist movie, meeting with a president of a major record label, dreaming of going platinum and getting a private jet. Macklemore catches his breath and changes his attitude when he realizes there's more strings attached to the contract than a marionette. A contract that has been sought after by him and so many others that hailing from Seattle, Washington.



The rest of the album is filled with other hits like "Same Love." Which was credited as a theme song for a recent campaign to legalize same sex marriage in the state of Washington.



As "The Heist" became one of the top hit albums of the summer of 2013, its songs topped charts and sent Macklemore & Ryan Lewis into the lime light. As independent artists they walked red carpets and began touring internationally.